So, a new version of Lync client and server, a new version of Skype all mashed and integrated post the Skype acquisition of 2011.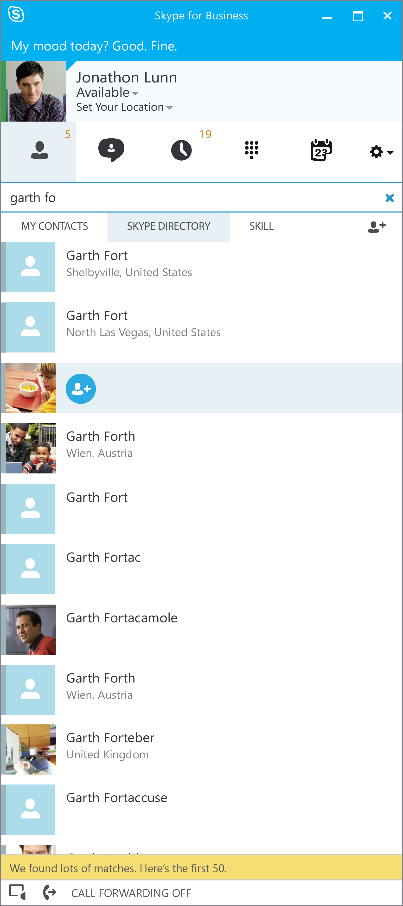 This is a great move from Microsoft to bring their technologies together and I would assume in 2015 that the consumer version of Skype will get a face lift as well.
If you are a Lync fan then you will know the move from 2010 to 2013 this brought limited Skype integration with the ability to add Skype accounts (if you had registered with Skype through an email address and not like me had an original Skype account!)  I must say I like the new interface  – see below.
This release is scheduled for early 2015 with Lync Server being replaced with Skype for Business Server and updated client.  If you use Lync online or Office365 then this will get updated automatic and I assume the new client will appear within the software section of your Office365 portal.
Further details can be found out on the Microsoft Office Blogs here – http://blogs.office.com/2014/11/11/introducing-skype-business/