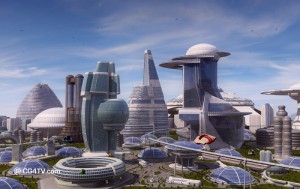 A few weeks I have had the pleasure of not only meeting some fellow industry (Insurance and Financial Services) colleagues but attended two round table discussions on "Future proofing: Building a 21st Century Insurer" and "Workplace 2020: What Colleagues Need".  The formal was conducted by The Post Magazine with the latter conducted by The Financial Services Technology Magazine – FSTech.
I found both discussions very interesting and thought provoking with the stark reality that 2020 is only 5, yes FIVE years away (in fact four and half years away!!).  When C-Levels plan business strategy, this is generally over a 3 or 5 year period, which means forward thinking and innovative organisations need to start planning now!  WOW…..  So I thought I would share a summary of these events and key points to start you all thinking about this, please feel free to leave any comments below.
Future Proofing: Building a 21st Century Insurer:
Before we get into the detail I have spent this year thinking and conceptualising that in the era of the cloud (I am not going to debate what this means to you, businesses or the differences in cloud services) if a financial services start up was formed (in this context an Insurer) how would it be architected?  What technology would be used?  What would the business processes and automation look like?  If you are a solution provider or in the insurance space then get in touch as I believe this has some real benefits.
This round table was hosted by Post and had a number of insurers from ERS, Aviva, LV= and Insure The Box, the main themes that resinated from this discussion are summarised below.  What surprised me the most was all the insurers agreed that the industry is heading down these themes but none of them had looked at strategies, implementations, data processing and more importantly go to market products.
The Internet of Things (IoT) – A number of years ago the global insurance market thought Telematics would not take off and some could not see a revenue stream from this.  Looking at the US, UK or Asia with millions of cars, if insurers offered these devices for £5 a month (and a reduced premium), well you can do the maths and here is the market.  Next we know these devices are evolving into embedded devices just look at the Ford Sync or the BMW i800.  With the evolution of the connected XXXX (be it connected car, home, appliances etc) just think of the possibilities – your alarm system could monitor your house, your habits, your windows / entry points and provide lower costs house and contents insurance; maybe your TV could be connected to the insurers call centre or you could pay for insurance on a pay as you drive model.
Data – How can insurers analyse all this data in real time to provide insights into claims, fraud, driving habits, hire car and tracking.  With more devices being connected from apps, telematics and devices this data needs to be transmitted, stored, analysed in a secure and encrypted format – maybe cloud based services will help!
Security – Of course if insurers are holding more and more personal information do you think they will be targeted from a Cyber / Data Security threats?
Customer Interaction – Will voice be the main channel for customer services, will the use of video (or even wearable tech!) be more main stream.  For example with your touch screen TV just swipe and perform a video conference.  Will it be more avatar based like the Playstation network or just touch a button on your car dashboard for a pop video chat!
Whatever 2020 will hold it will be interesting to see the visionary players, how they will use technology to deliver and meet the next generation of insurers products.
Workplace 2020:What Colleagues Need:
This event was sponsored by Fujitsu and hosted by The Financial Services Technology magazine to discuss how the workplace of 2020 will look like, have businesses included these themes within their strategy and if not when.  This article will be published in the June edition of FSTech.
Looking forward to 2016 businesses need to start considering and contemplating how their workplace will look, how they will attract the right calibre of people:
Millennials – Most businesses provider succession planning strategies but is this just a paper exercise or are they thinking seriously about attracting the younger generation.  What drives them?  What type of work environment / working pattens are they looking for?  Of course with our tech hat on we can see this as BYOD, flexible working, dress, access to social media, less meeting etc…
Applications – In order to be competitive, provide solutions and implement in days or weeks rather than months, businesses need to remove their legacy applications – these stop the businesses from being innovative and flexibility.
Workplace – Is the workplace dying?  Does it need to change?  Do virtual offices play a bigger role?  Of course businesses always need a head office, a central location but when you look at start-ups and how they operate is this becoming more of a common theme.  The cost of property is only go one way – up and therefore operational costs are increasing.
Technology – Is technology helping or hindering this?  Will technology give a helping hand!
To wrap up 2020 is only 4.5yrs away and being a technologist I am always interested in what is emerging, what trends are coming up and what the future holds…
Of course with a technology perspective….